After admiring 2 posts of butterflies on cosmos in
Africanaussie
, I decided that I must have some butterfly on cosmos images too.
Unlike my previous experiences with shooting butterflies, this white one would not stay still.
It seemed very fickle and couldn't decide on which flower to settle on.
Unlike the praying mantis which smiled at me from the cosmos flower, this white butterfly refused to even look at me.
Still, I must persist for some decent shots.
In Singapore, we call this attitude, a 'kiasu' syndrome.
'Kiasu' is derived from Hokkien dialect. (a Chinese dialect)
It means being afraid to lose out to others.
Being 'kiasu', I have persisted in chasing this elusive white butterfly.
Being 'kiasu' you should expect at least one more post of butterflies on cosmos.
After all, Africanaussie just had 2 posts.
By the way, I am not even a Singaporean but 'kiasu' syndrome isn't that bad since I've finally got some nice butterfly images.
Do look out for more 'kiasu' images or should I say, Africanaussie inspired images?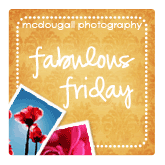 June 2, 2011
Do you know that this 'kiasu' syndrome is contagious?
Andrea
has caught the bug.
She is not posting just one white butterfly, but also a black one and in fact, a whole swarm of them.
Do check them out!